The Syllabus is Dorm Room Fund's bi-weekly newsletter bringing you the latest news and startup resources for student founders, as well as portfolio updates and job opportunities from our community of companies. Oh, and of course some hot takes.
Did someone forward this to you? Sign up now to get The Syllabus in your inbox!
Love this edition of The Syllabus? Share it with a friend!
---
What student founders should know
Let's get this bread (machine) - Stackline released a report detailing the top 100 fastest growing and declining e-commerce categories, with bread machines and weight training on the rise and luggage and cameras on the decline. Read more here.
Who wants to be an Airbnbillionaire? - Airbnb raised $1 billion in a combination of debt and equity from private equity firms Silver Lake and Sixth Street Partners to weather the effects of the COVID-19 pandemic, making a 2020 IPO look unlikely. Read more here.
A crumby week for Toast's staff - After seeing restaurant sales declined by 80% in March in most U.S. cities due to shelter-in-place and social distancing measures, restaurant fintech company Toast laid off or furloughed 50% of its staff. Read more here.
---
NEW - We're recruiting!
If building world-class brands, telling powerful stories, and using great design to move mountains runs in your blood, we want YOU to apply to be Dorm Room Fund's next Head of Content or Head of Design.
How much do these roles matter at DRF? Hint: a lot.
Whether advising portfolio companies on their go-to-market strategies, launching a newsletter and podcast to engage and inspire new student founders, or leveraging analytics to help target the next great campus innovation ecosystem, our founders and partners count on HQ to make the magic happen — and tell the DRF story along the way. HQ team members are the strategic thinkers driving DRF's growth, the creatives behind its brand, and the first call for founders in need.
Working closely with our CEO Molly Fowler, HQ is a swat team of top-notch student operators with backgrounds ranging from Bridgewater to SpaceX, Airbnb to Silicon Valley Bank and startups at every stage of growth. Members of our HQ team have gone on to found venture-funded startups, grow businesses to millions in revenue, become first engineers at some of the nation's hottest startups, and lead teams in senior positions at tech companies post-grad.
Interested in joining HQ and helping student entrepreneurs across the country? Check out our blog post for more information and apply by April 13 at 11:59 PM PST.
---
Community companies we're celebrating
Ribbon Health, a company that provides healthcare enterprises with an API layer for accurate data on doctors, insurance plans, and costs & quality of care, raised a $10.25 million Series A led by Andreessen Horowitz. Read more here.

Battlecard, a tool for managing sales playbooks and automating roleplaying processes for effective training, closed a $1 million round of funding following their time as part of Y Combinator's W20 batch.

Ladder, a company creating upward mobility for American job seekers and simplifying hiring for employers, launched ladderportal.com to help people file for unemployment (and other) benefits.
---
From the podcast studio
Drew McElroy, Co-founder and CEO of Transfix - Drew shares how Transfix's trucking and freight marketplace has eliminated waste and grew to reach a $100M+ revenue run-rate.

Greg Marsh, Founder and CEO of KeyMe- Greg's talks about the impetus for starting KeyMe, a technology company that provides an app for copying keys and robotic kiosks for new key fabrication, his path from Columbia Business School to starting a company, and how he has scaled KeyMe since 2012.
Listen and subscribe wherever you get your podcasts!
---
From the blog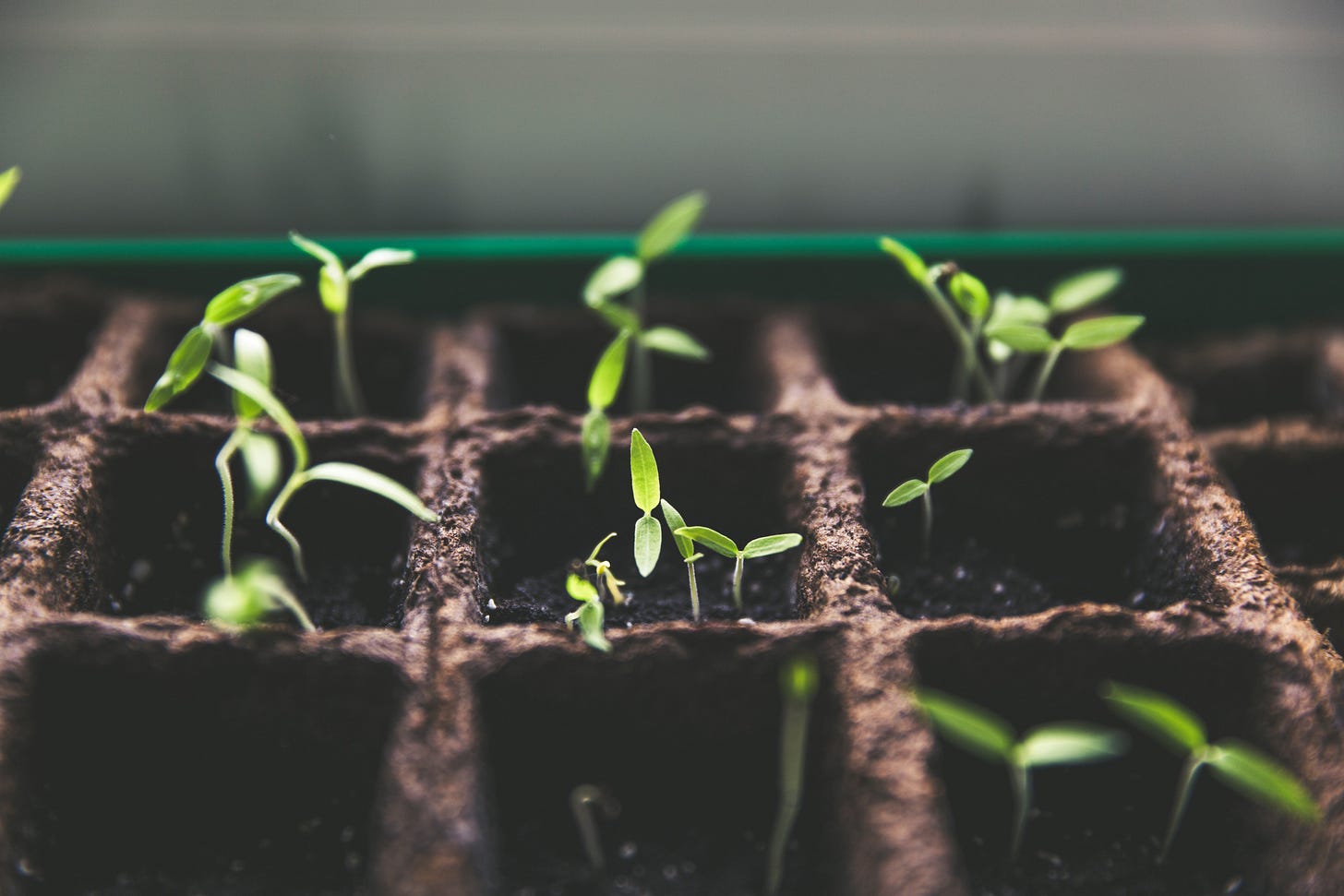 Team Feedback Matters Now More Than Ever: Why We Funded Grow - The way many of us work has changed more in the last month than in the previous 30 years. That's why DRF is excited to announce our investment in Grow, a platform that empowers teams to give, request, and track feedback no matter where they're sitting. Read more here.
[UPDATED] DRF Resource Guide: Running a Startup in Uncertain Times - We've been continuing to work to provide founders with resources to help them navigate an uncertain economy. So, we've updated our list of resources from top VCs/operators that have built and run startups during periods of economic uncertainty. Read more here.
---
Additional reading and resources
Stuck at home? Learn to code - As an act of community service, a group of computer science instructors at Stanford is coming together to offer their teaching services free of charge for people who want to learn introductory coding. Learn more here.
7 movies on Netflix all entrepreneurs should watch - When you run out of episodes of Tiger King and Love Island, check out Entrepreneur's movie recommendations and see what you can learn from your next Netflix binge. Browse the list here.
Detecting the spread of COVID-19 with sewage analysis - researchers from DRF community company Biobot found that the amount of SARS-CoV-2 particles in sewage samples from a Massachusets treatment plant indicated a higher number of people likely infected with COVID-19 than the reported number of cases in the area. Read more here.
SheaMoisture launches $1 million fund to support entrepreneurs of color and small businesses - If your business is assisting communities through COVID-19 and need funding to stay operational, you are a Black-owned business and at-risk of losing your business due to hardships to provide for yourself or your employees at this time, or you are a woman of color who is looking to minimize financial disruptions and learn how to create a business recovery plan, apply here by April 8, 2020.
Empowered women empower women - The Spanx by Sara Blakely Foundation donated $5 million to support female entrepreneurs in the wake of COVID-19 and teamed up with GlobalGiving to establish the Red Backpack Fund. GlobalGiving will be overseeing the fund, making 1,000 grants of $5,000 each to female entrepreneurs in the U.S. to help alleviate the immediate needs and support the long-term recovery of those impacted by this crisis. Learn more here.
---
Job opportunities from the DRF community
Juni Learning - hiring university students for over 200 remote, part-time jobs teaching computer science and math to kids, as well as for other full-time roles (SF and Remote)
Ribbon Health - Many roles (NYC)
Ladder - Senior Software Engineer, Fullstack, City/State Launcher (SF and remote)
---
Thanks for reading
If you liked our news stories, startup resources, and hot takes and aren't already subscribed to our newsletter, sign up now to get The Syllabus in your inbox!
Working on something big? Apply to be considered for an investment from Dorm Room Fund. Know a student founder we should meet or have comments, questions, or suggestions for the newsletter? Send us an email at info@dormroomfund.com.
Photos by Kate Remmer and Markus Spiske on Unsplash.